This is my go-to, easy "sweet-craving" solution. Keeping tempting sweets like cookies, chocolates and cakes in the house in a recipe for disaster since we end up eating too much of them. When it comes to a cookie or an apple, the cookie usually wins 😉
This recipe is awesome because it comes together in less than 5 minutes with 2-3 ingredients. You don't even need to make a full batch, just make as many as you would like to eat. This means better self control, less calories consumed and an overall healthier dessert option that is basically fruit and nuts….with a little chocolate….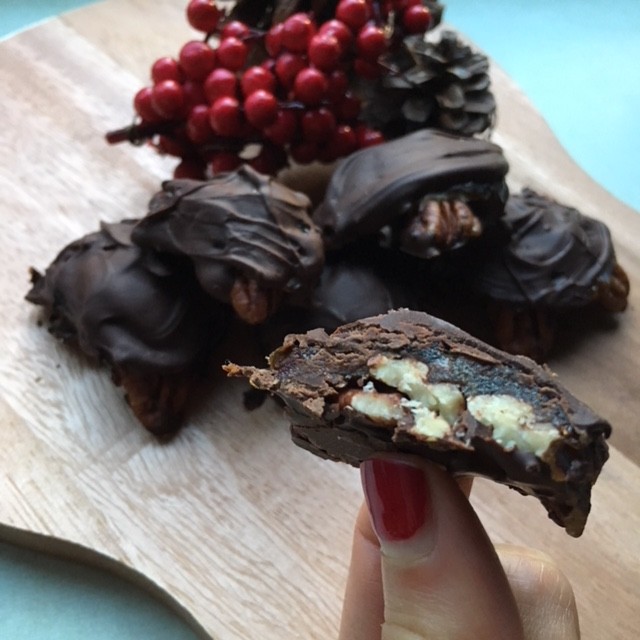 I've grown to like this recipe even more than the original boxed version.

This recipe is so easy, that you don't even really need a "recipe"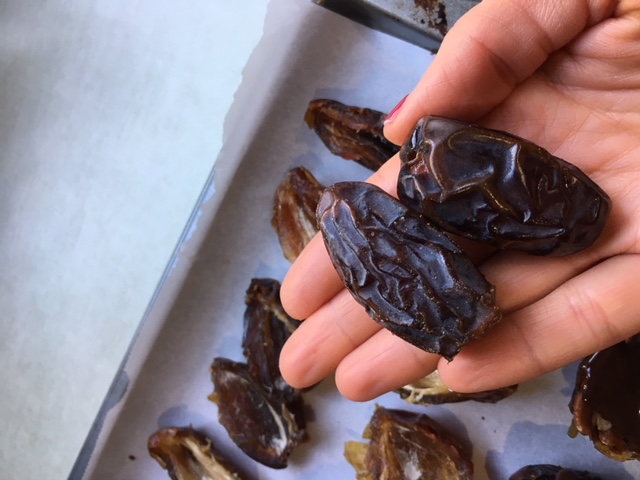 Start with some soft medjool dates. Simply cut or rip in half, remove the pit and press some pecans into the soft caramel-like centre of the date.
No chocolate? No problem. These are delicious even without the drizzled chocolate on top.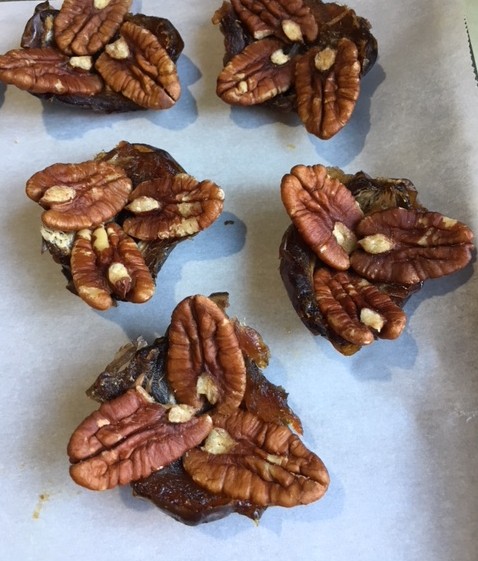 If you would like to add chocolate (optional, but recommended!), simply take a 1/4 cup of dark chocolate chips or a few squares of 70% dark chocolate and melt over low heat. This can be done in a small saucepan or in the microwave.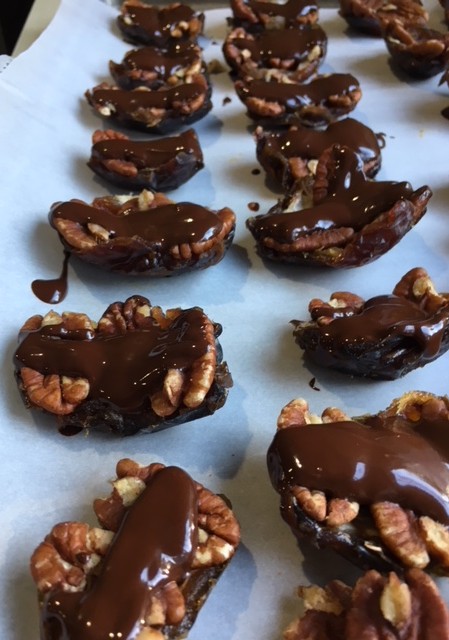 Drizzle the chocolate over top and enjoy! I prefer a light drizzle versus dipping the whole date in a vat of chocolate, but I will leave that up to you.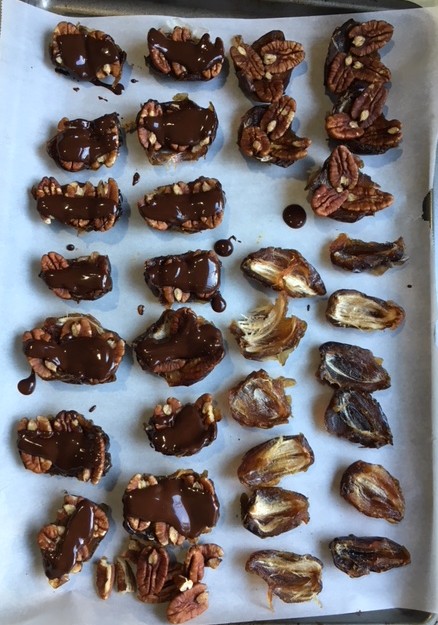 I happened to have some leftover graham cracker crumbs and wanted to experiment by sprinkling some crumbs on top of the chocolate. It's a Turtle S'more! Feel free to try this if you have some on hand, but I definitely prefer the simplicity of the original version. The graham cracker crumbs would also take away the gluten-free aspect.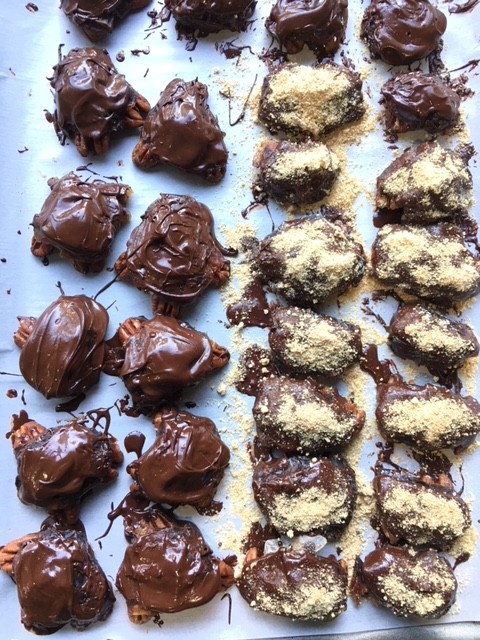 I hope you enjoy these as much as we do. Happy snacking