Chocolate Peanut Butter Chickpea Cookies
Gluten Free. Dairy Free. Vegan. Grain Free. They make a healthy alternative to traditional flour-based cookies. Using a food processor for these makes life much easier.
Ingredients
chickpeas, 15oz can, 1.25 cups, washed and dried
natural peanut butter, ½ cup
PB2, powdered peanut butter, 2 tablespoons **optional
honey or maple syrup, 3-4 tablespoons
banana, ½ ripe
baking powder, 1 teaspoon
vanilla, 2 teaspoons
dark chocolate chips, ⅓ cup
dark chocolate squares, 12 small **optional
Instructions
Preheat the oven to 350 F and line a baking tray with parchment paper.
Rinse and dry the canned chickpeas.
Measure out all ingredients (except chocolate chips) into a food processor or high-powered blender. Blend until it forms a smooth, soft and sticky dough. Fold in, or pulse in the chocolate chips.
Use an ice cream scoop or ¼ cup measure to divide the batter into 12 balls. Alternatively, moisten your hands and form 12 balls.
Press down slightly and bake for 10 minutes.
Notes
Add 2 tablespoons peanut butter for an extra moist cookie.
Nutritional information was calculated without the optional dark chocolate sqaures
Nutrition Information
Serving size:
1 cookie
Calories:
140 calories
Fat:
6g
Carbohydrates:
16g
Sugar:
6g
Sodium:
119mg
Fiber:
2g
Protein:
4g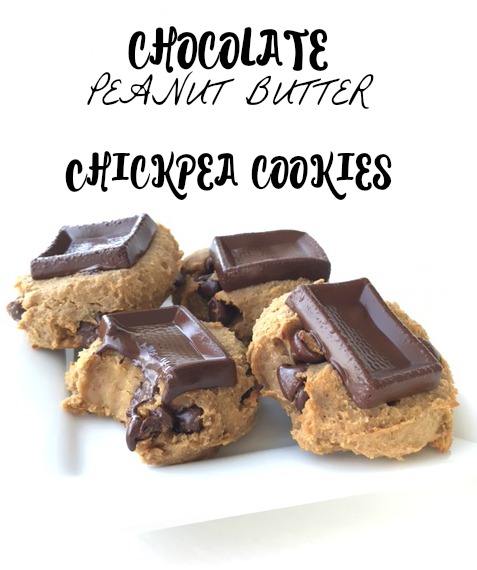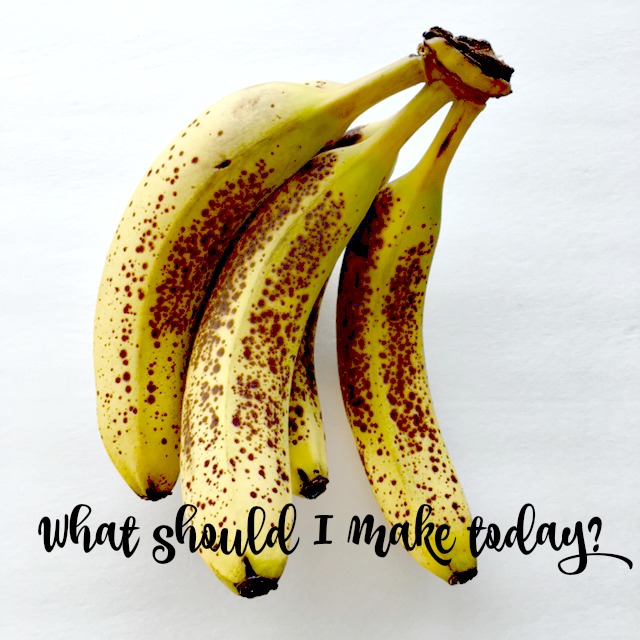 I'm always faced with a baking dilemma when I see brown bananas! Do I make muffins, banana bread, experiment with new recipes or simply freeze them for smoothies….
I hate to admit this, but I used to freeze the bananas with the skin on!! If you decide to freeze your bananas, ensure that you peel them first and then place them into freezer friendly bags or storage containers.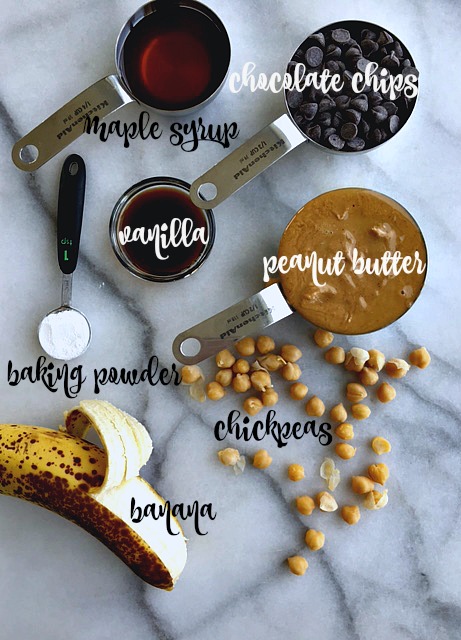 Chickpeas can offer SO much more than just hummus…. It may come as a surprise but they provide excellent taste and texture for healthier baked goods as well. These cookies are grain-free, gluten-free and are relatively low in sugar compared to traditional cookies.
The other beautiful thing about this recipe is that it's essentially all made in a food processor or blender. There is no need to for multiple mixing bowls and too many dishes.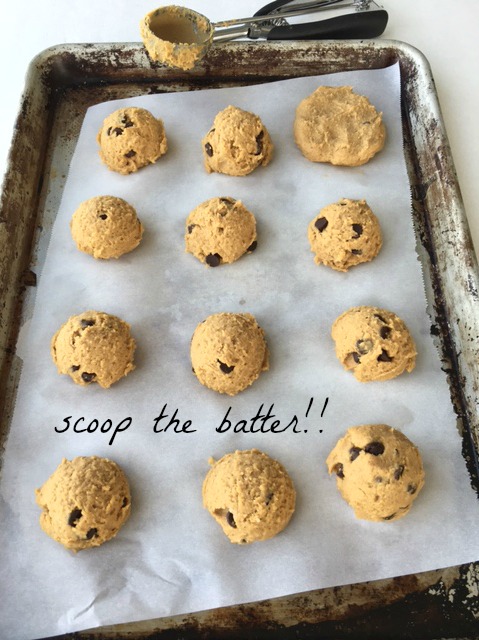 Use an ice cream scoop to portion out the batter if you have one. This not only makes the batter to cookie process easier, but it also results in cookies that end up more or less the same size.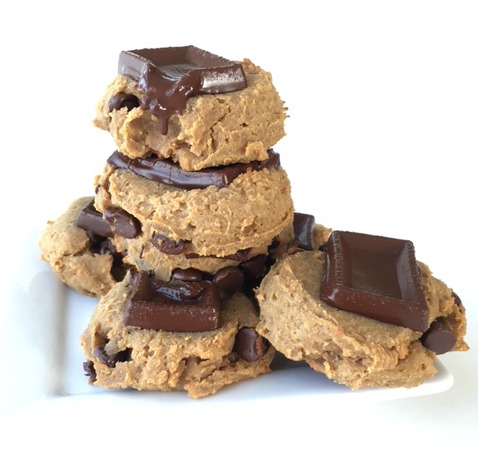 Enjoy!!