In Canada, Victoria Day long weekend marks the unofficial start of summer – bathing suit season is upon us! Here's a look at a sample feel good Wednesday: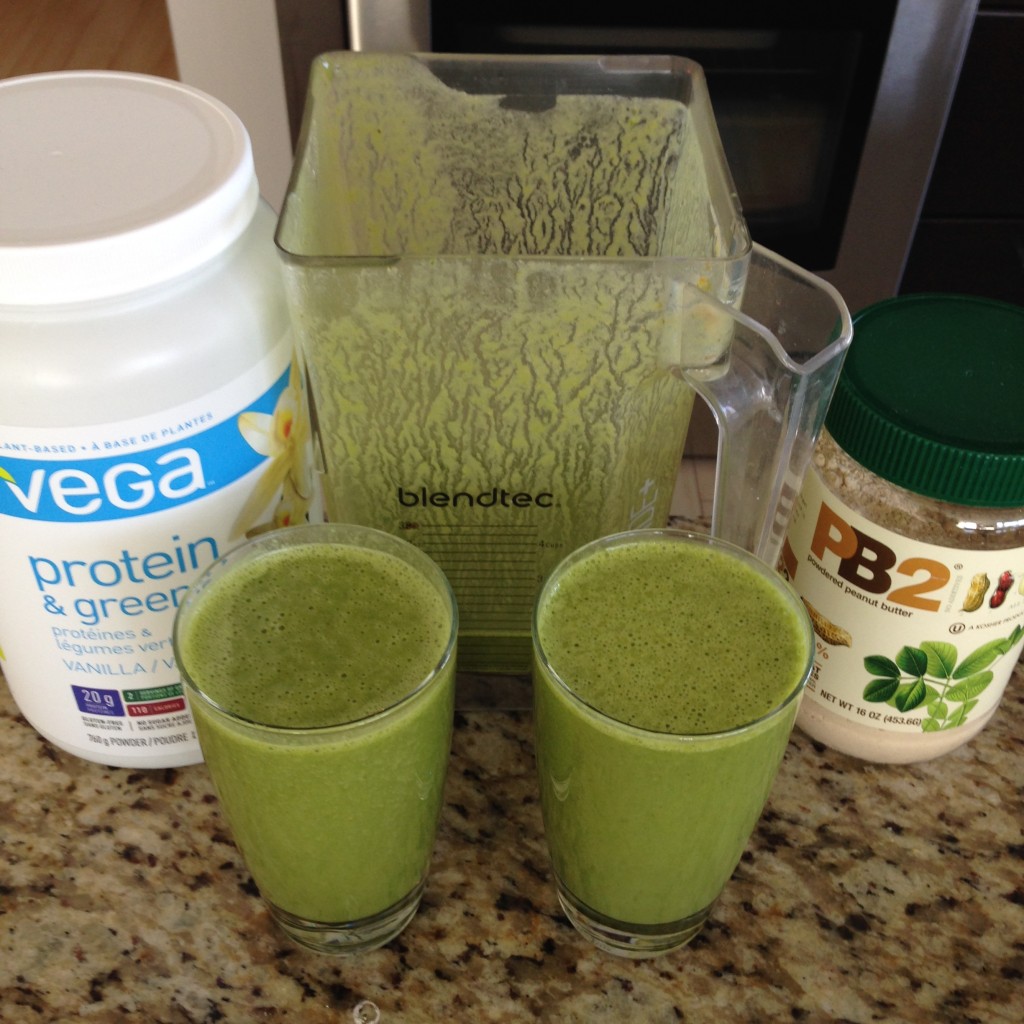 I love when you nail a smoothie. I'll be the first to admit that not all of them turn out the way you intend them too, but this one was a winner! The original green monster recipe came from the Oh She Glows food blog Classic Green Monster

Green Monster Smoothie - PB2 version
Serves:
2 servings (1.25 L)
Ingredients
2 scoops vega protein and greens, french vanilla
2 ripe bananas
2-3 cups baby spinach
¼ cup PB2, powdered peanut butter
2 cups water
1 cup ice
Instructions
Place all ingredients in a high-powered blender. Blend until the desired consistency.
Nutrition Information
Serving size:
2.5 cups
Calories:
285
Fat:
2 g
Carbohydrates:
43 g
Sugar:
22 g
Sodium:
318 mg
Fiber:
7 g
Protein:
27 g
Lunch was a bit of this and a bit of that. I tried the Nutrition Stripped recipe for
"Cheezy Broccoli Quinoa Pilaf" 
This recipe was absolutely delicious! I added some green garbanzo beans and roasted butternut squash for extra colour. To boost the protein and veggies, I cooked up some extra lean ground turkey with salsa and added a little extra spinach and bell peppers.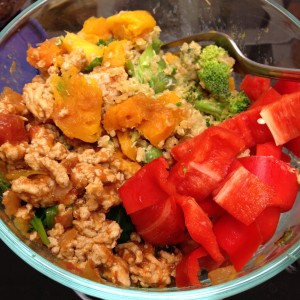 Anybody that knows me is well aware of my mini-obsession with Costco! Last time I was there I came across this beauty in the frozen section. Butternut squash can be a bit of a pain to chop, wash and bake. This frozen, ready-to-use squash made roasting as easy as ever.
Snack Time! I'm always a bit torn when I have bananas that are going brown. Yes, just like Angela Liddon from Oh She Glows, I fully admit to hoarding black bananas. What to make or bake? Banana bread? Muffins? Smoothies? Ice Cream? The options are truly endless. Here's what I decided to try: The Ambitious Kitchen version of "Chocolate Chip Coconut Flour Banana Bread" (paleo, gluten free).
 Bubble Water or Chia Fresca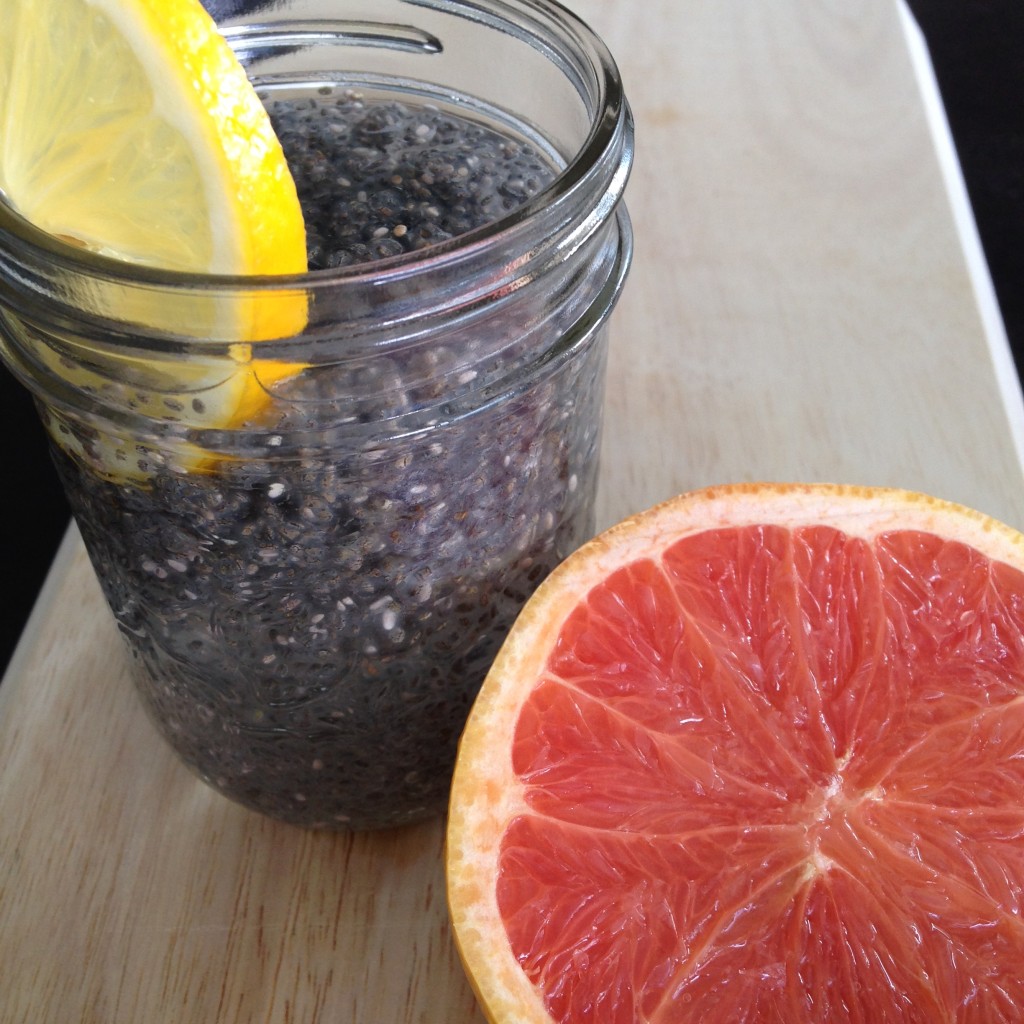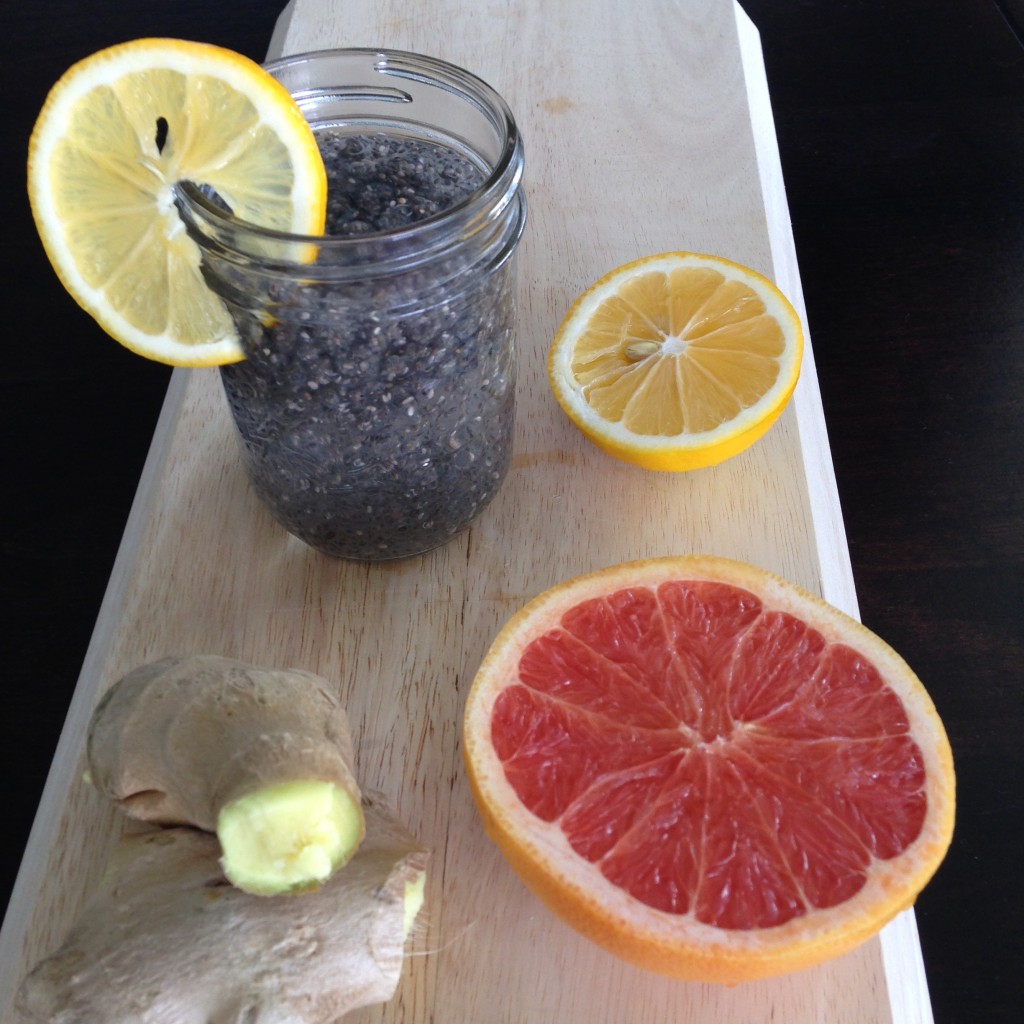 Initial inspiration is again from Nutrition Stripped Bubble Water
The rest of the evening….TBC