Roasted Yam and Blueberry Muffins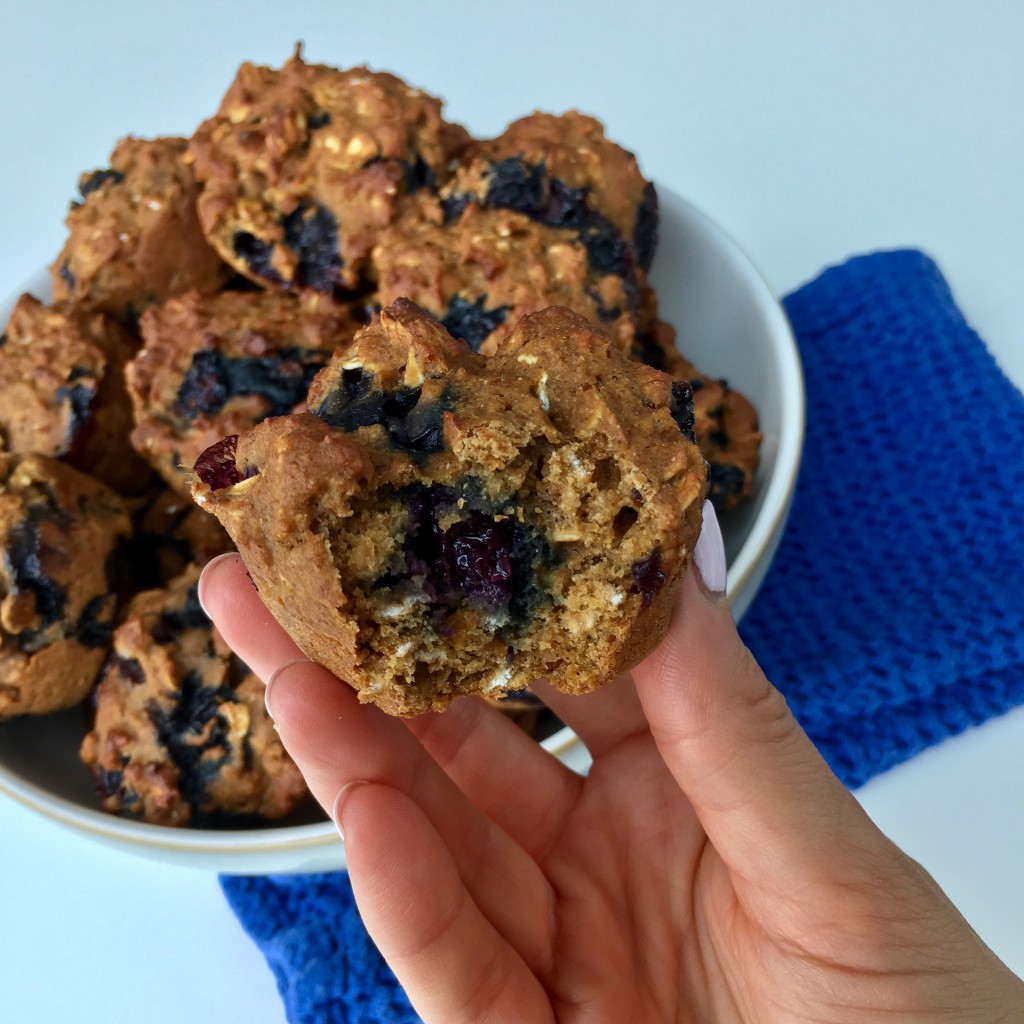 Author:
Modified from "It All Begins with Food"
2 cups rolled oats
2 cups spelt flour (or 2 cups gluten free flour)
2 tsp baking powder
1 tsp baking soda
½ tsp sea salt
2 T ground flaxseed
2 tsp ground cinnamon
2 cups roasted, mashed yams (about 2 medium/large)
1 banana, mashed
1 cup coconut sugar (or brown sugar)
2 eggs
½ cup milk of choice
⅓ cup coconut oil
1.75 cups fresh or frozen blueberries
Preheat oven to 375 F. Lightly grease the muffin tins with coconut oil.
Combine the dry ingredients together in a medium mixing bowl and stir well; oats, flour, baking powder, baking soda, sea salt, ground flax, cinnamon.
Combine the wet ingredients in a large mixing bowl and stir well; mashed yam, banana, coconut oil, coconut sugar, milk.
Add the wet ingredients to the dry ingredients and stir until just combined. Gently fold in the blueberries
Fill the muffin tin until the cups are about ⅔ full. Bake for 18-20 minutes until golden brown
Allow the muffins to cool in the tin before transferring to a cooling rack. They will keep for a few days in an airtight container or in the freezer for up to 3 months.
Recipe by
Crystal Higgins
at https://crystalhiggins.com/roasted-yam-and-blueberry-muffins/