Snack Time!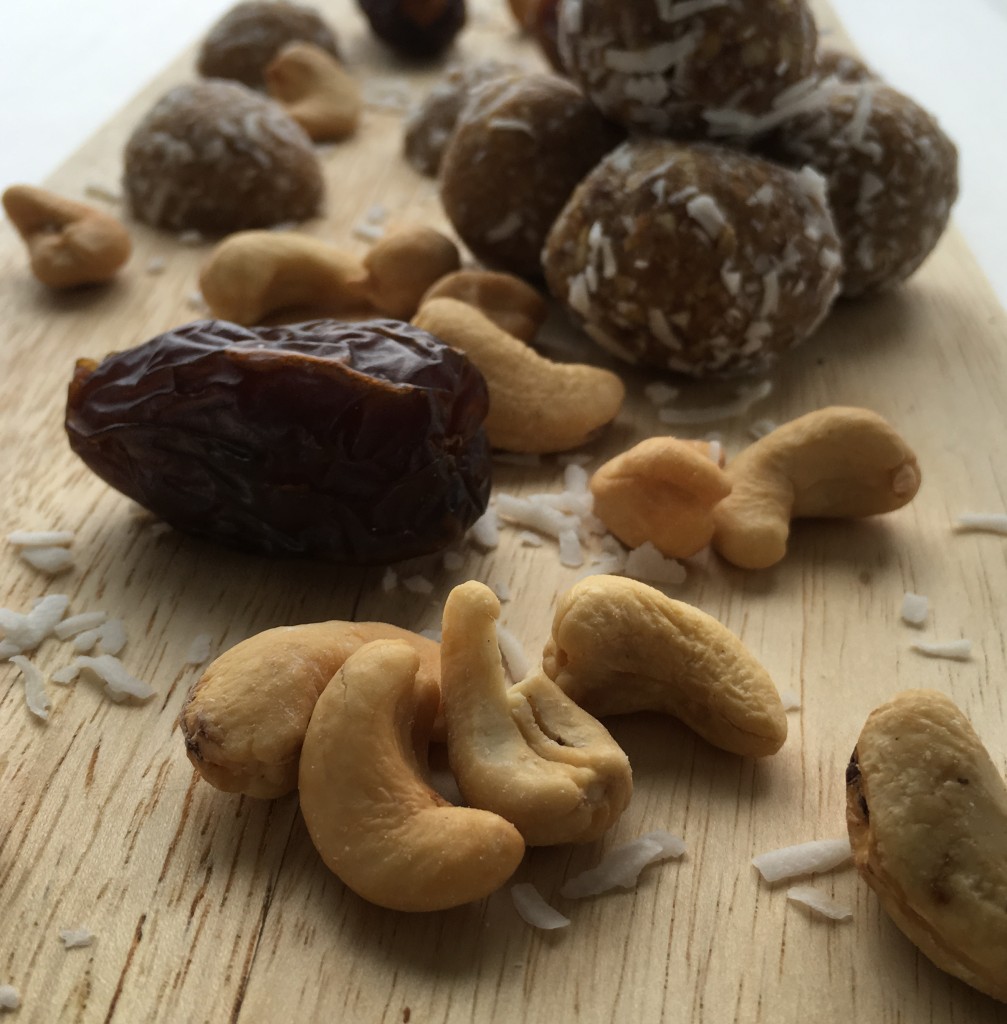 Let's be honest – we can all get a bit carried away when it comes to snacking. Depending on what you're eating, snacks can easily become mini-meals with unnecessary sugars, fats and poor quality ingredients.
Nutritionally, one of the weaker times of the day is the transition from work to home in the afternoon (prior to dinner). This is often a point when we're fatigued from a long day at work and our blood sugar is starting to drop. These factors coupled together may result in reaching for 'convenience-type' snacks (bars, crackers, sweet and salty snack foods) and even eating too much of the "healthier" foods.
Enter:  Salted Caramel Energy Bites!
Salted Caramel Energy Bites
The perfect snack combination - both sweet and salty. Great for post-workout, a mid-afternoon pick-me-up and a healthy, whole-food, make-ahead alternative to packaged bars.
Author:
Crystal - inspired by 'Berry Nourished'
Cuisine:
Vegan, Gluten Free, No Added Sugar
Ingredients
10 medjool dates, pitted
1.75 cups cashews, raw (salted)
2 tsp vanilla
¼ tsp salt
½ cup coconut, unsweetened, shredded
**Combine with hemp hearts for an added boost of protein and omega 3's
Instructions
Pulse all the ingredients together except for the coconut/hemp hearts.
Start with ¼ tsp salt and only add more if you like a slightly saltier energy bite. Make sure that you taste test it before adding too much salt.
Take small bits of the prepared mixture and roll into 1" balls.
Roll each ball into coconut and/or hemp hearts.
Store in the fridge (up to 1 month) or freezer (up to 3 months) - although they probably won't last that long :)
Nutrition Information
Serving size:
1 bite
Calories:
90
Fat:
6 g
Saturated fat:
2 g
Carbohydrates:
9 g
Sugar:
5 g
Sodium:
72 mg
Fiber:
1 g
Protein:
2 g
Cholesterol:
0 mg
These delicious little balls are the perfect combination of sweet and salty. I highly recommend using a food processor to blend the dates, cashews, salt and vanilla together. With only 5 ingredients (including the coating), they are simple to make and can easily be doubled to make a larger batch. Consider storing them in the freezer for longer storage.