Energy balls are one of my favourite grab-n-go snacks or no-bake healthy dessert options. They keep well in the fridge or freezer, but chances are they'll be gone before they make it to the freezer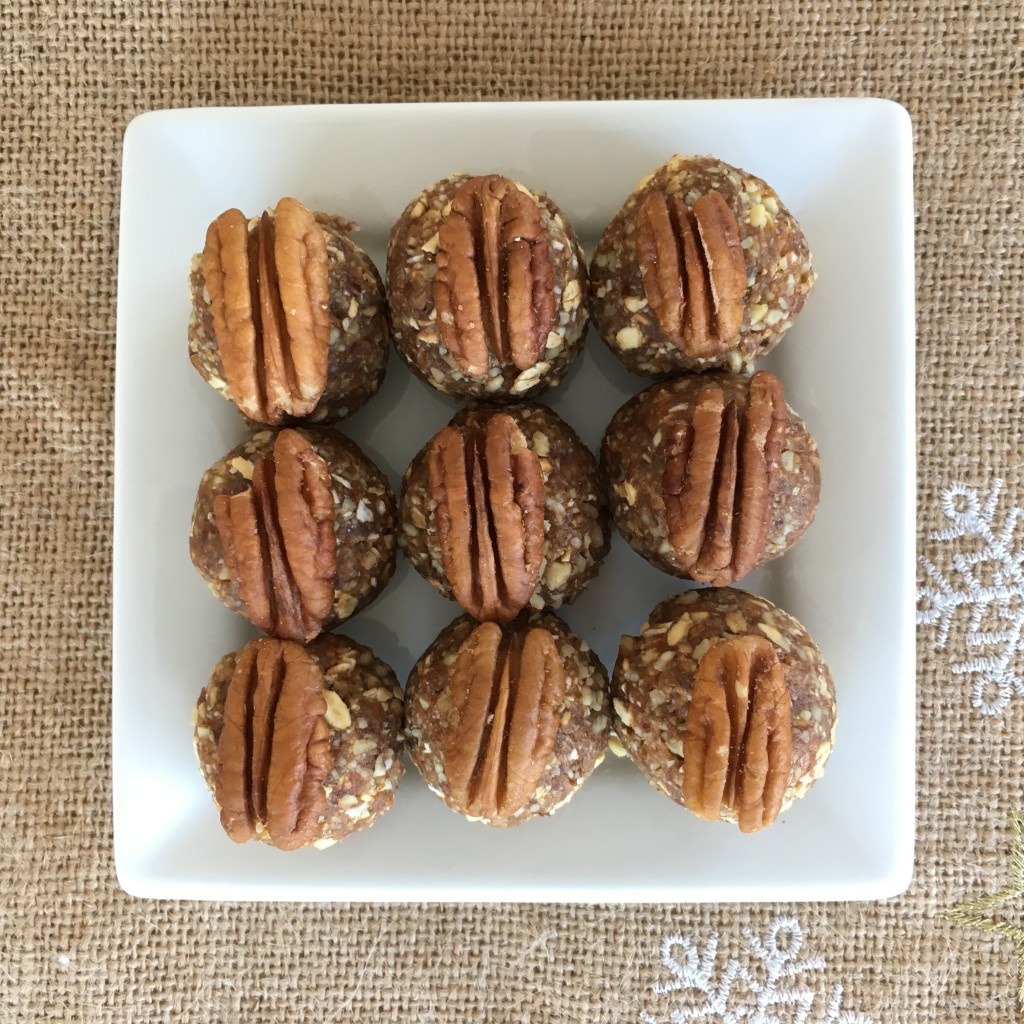 Pecan Pie Bites
A healthier and much quicker alternative to traditional pecan pie. They also make a great snack when you're craving something sweet.
Recipe type:
Dessert / Snack
Ingredients
10 medjool dates
1.25 cups pecans
½ cup rolled oats
1 tsp vanilla
½ tsp cinnamon
¼ tsp salt
Instructions
Place all ingredients in a food processor and blend on high for 1-2 minutes, or until all ingredients mixed together.
Roll 1-2 Tbsp. at a time into small balls.
Optional: Top each ball with a pecan half or consider rolling in hemp hearts or coconut flakes.
The combination of dates and pecans mimics the sweet creamy caramel taste in a pecan pie. These bites are super versatile – think grab-n-go snack, healthy dessert or a DIY gift option.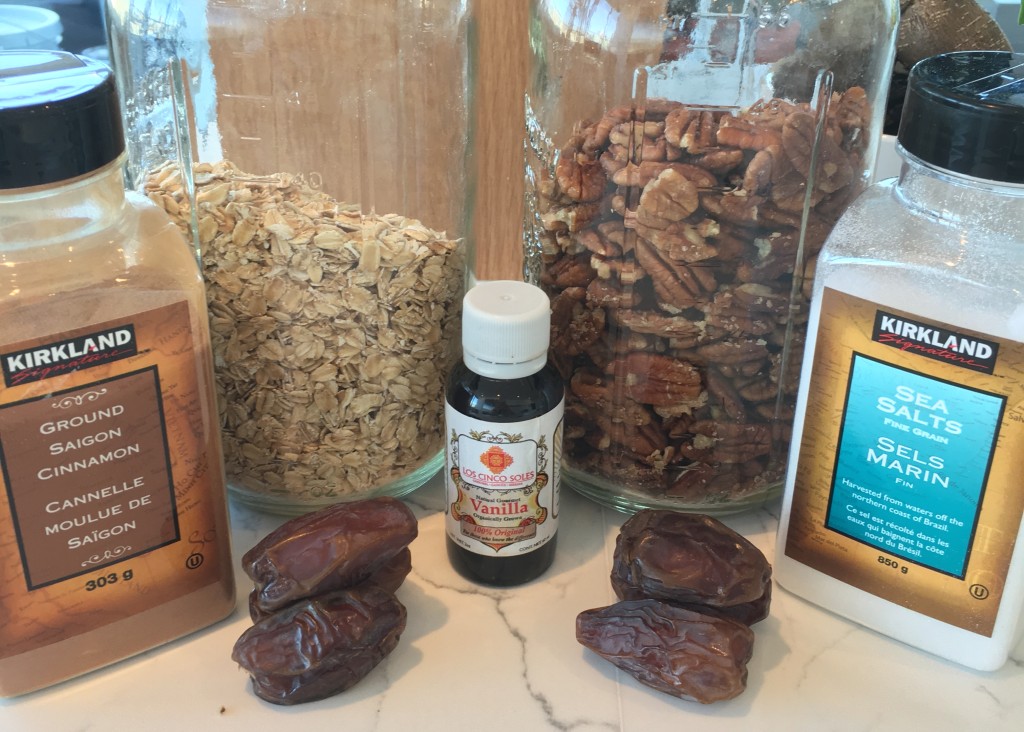 Simple ingredients!! Soft medjool dates are essential to get the right flavour.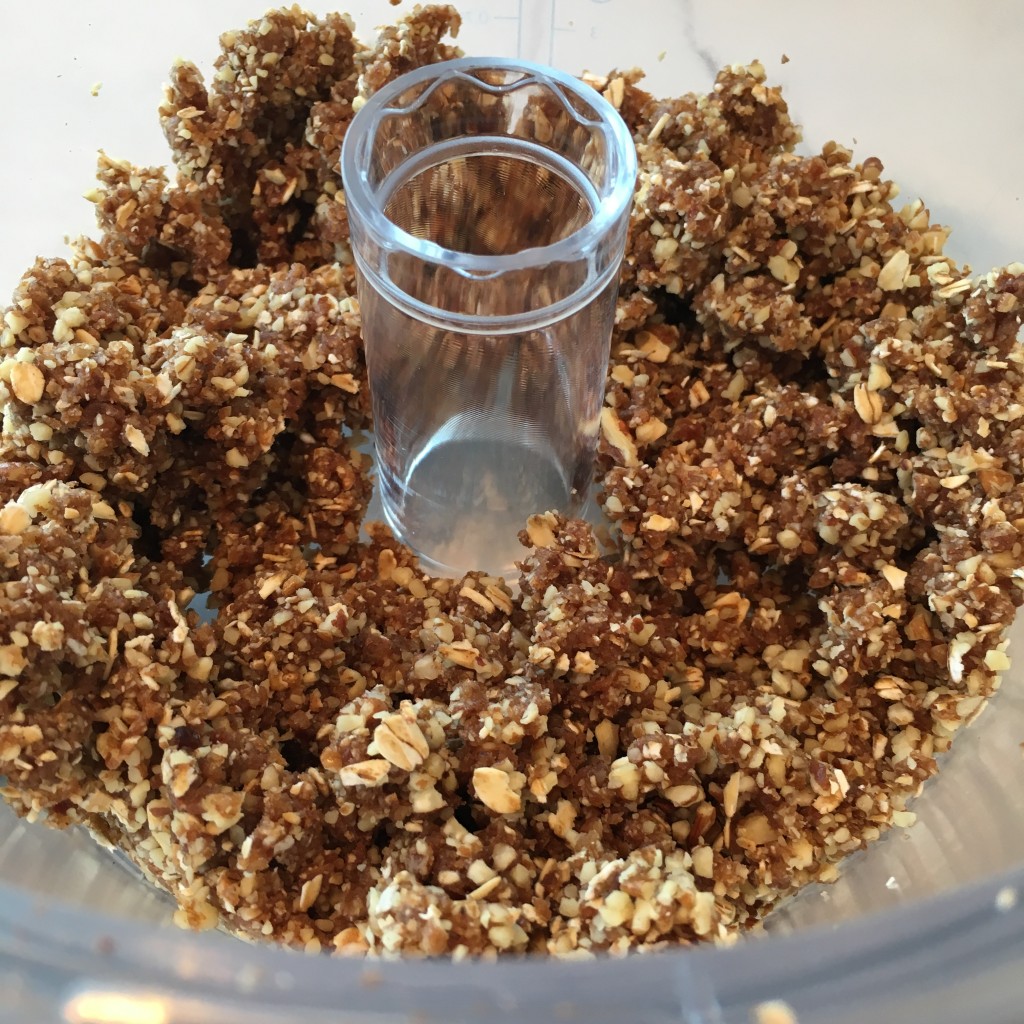 Your mixture should look similar to this when it's ready for rolling…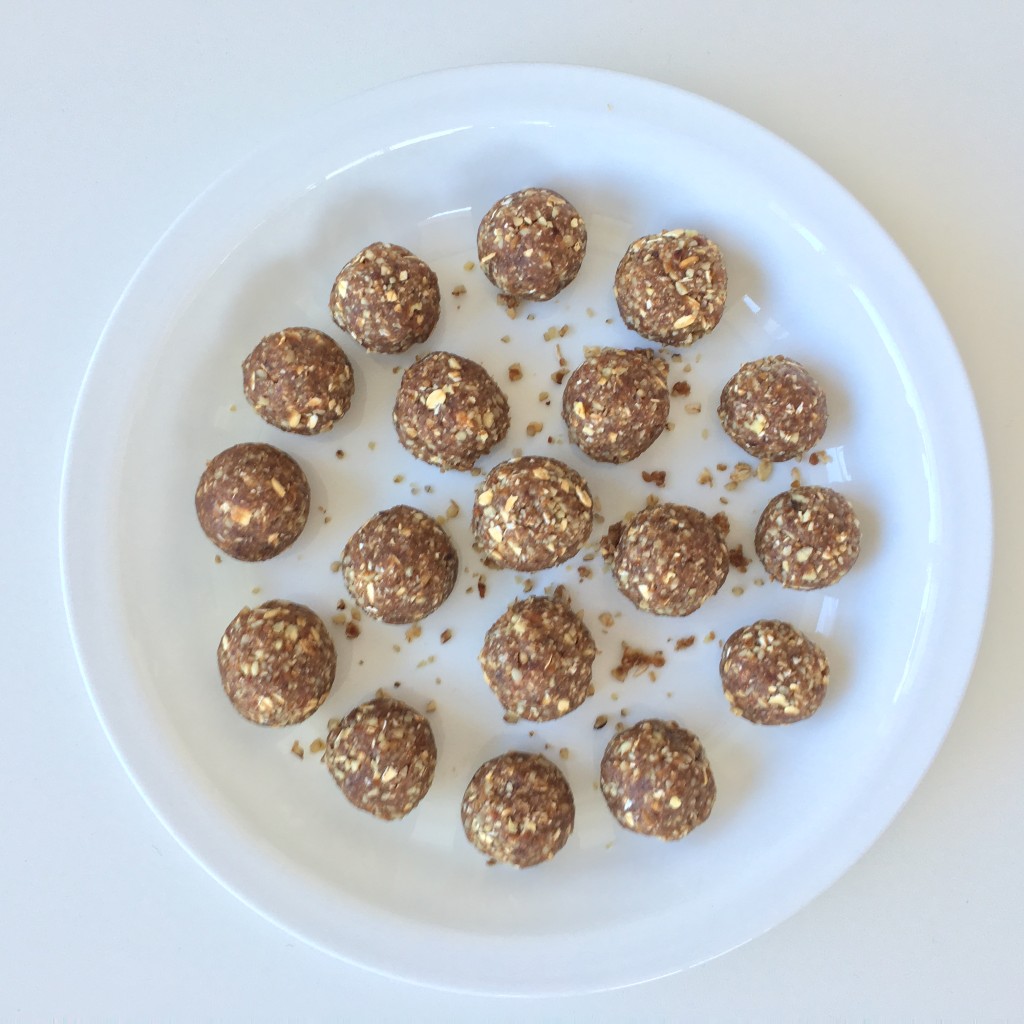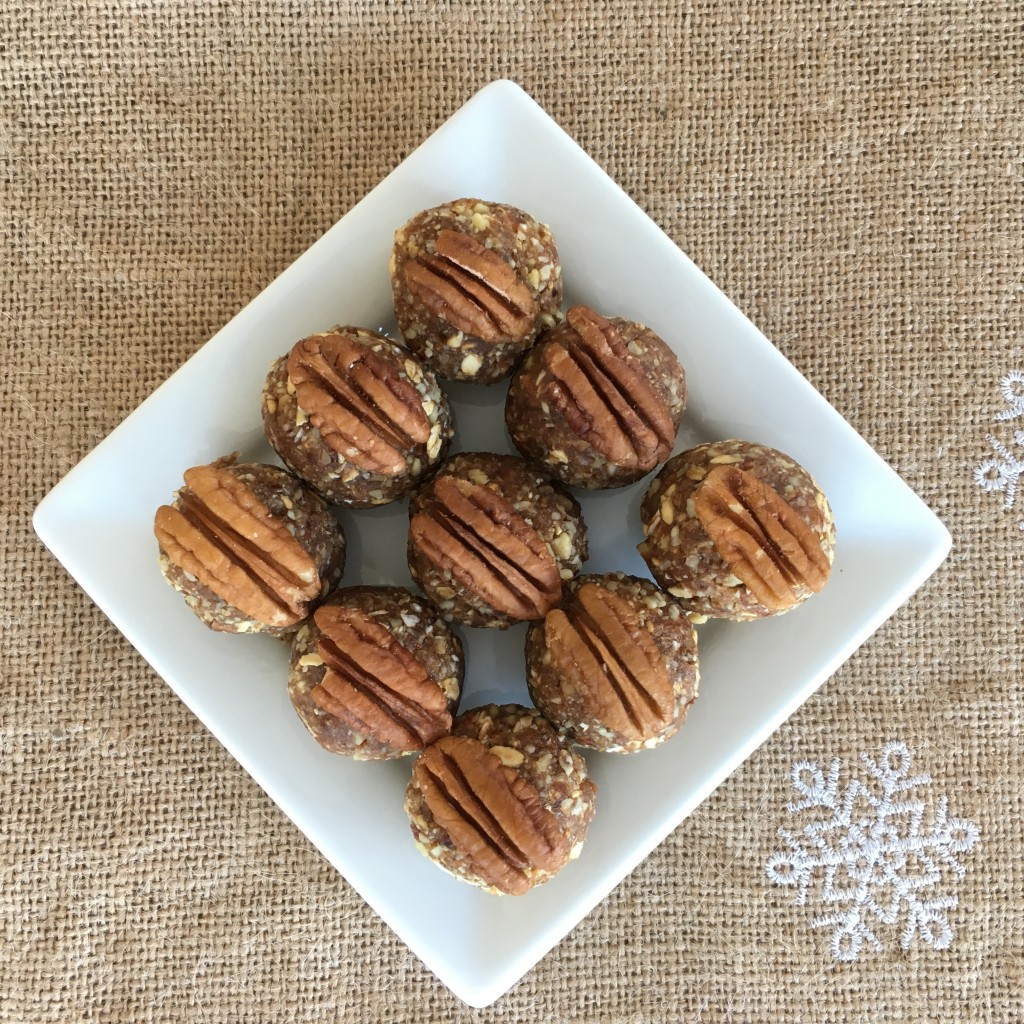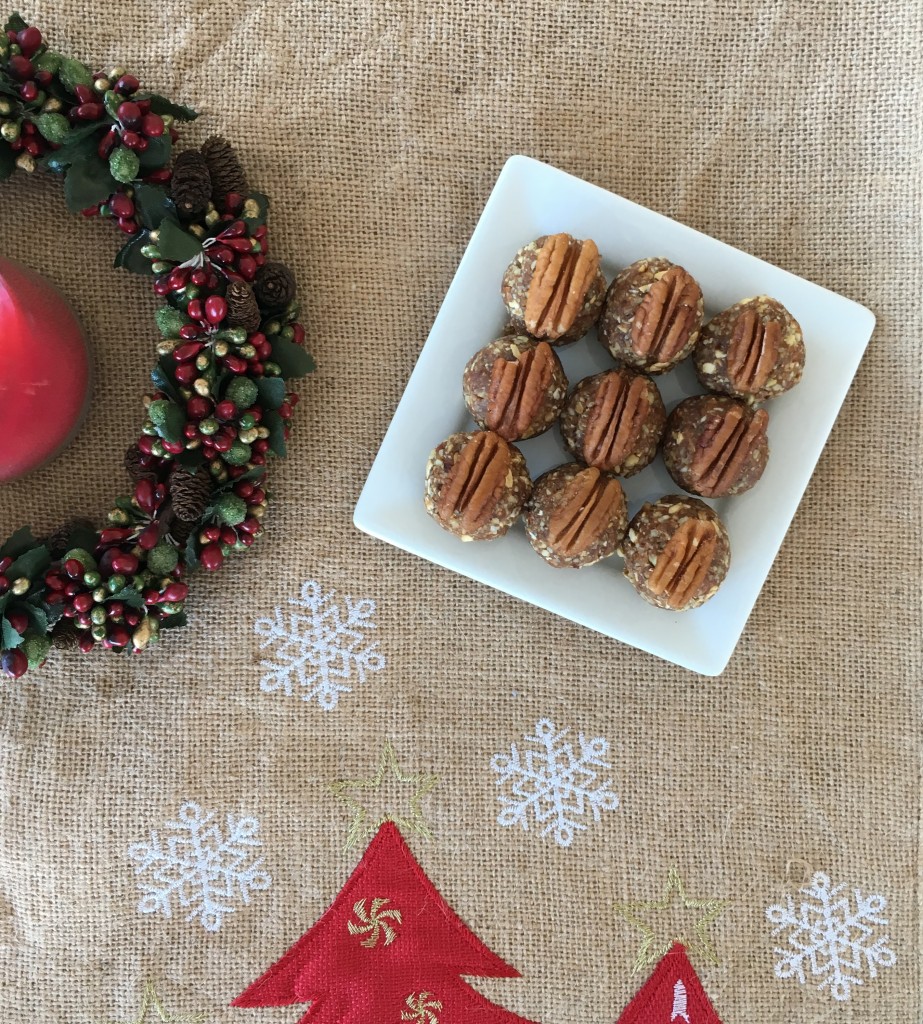 Happy holiday baking from sunny Vancouver!!