Gingerbread Pear Crumble
Festive flavours come together for a holiday twist on a traditional fruit crumble.
Ingredients
6 large pears, diced
1 tablespoon maple syrup
1 tablespoon molasses
2 tablespoons lemon juice (1 lemon juiced)
2 cups rolled oats
1 cup almond meal/flour (1 cup almonds pulsed in blender)
½ cup walnut halves or pieces
⅔ cup coconut sugar (or brown sugar)
2 teaspoons cinnamon
1 teaspoon of nutmeg
1 teaspoon of ground ginger
½ teaspoon salt
½ cup butter, melted (or coconut oil if making a vegan version)
Instructions
Preheat oven to 350 degrees F and grease a casserole dish or rectangular baking dish.
Combine sliced pears, 1 Tbs maple syrup and lemon juice in the baking dish.
Combine oats, almond meal, cinnamon, ground ginger, nutmeg and salt in a medium bowl,
Melt the butter over low heat in a small saucepan. Add the other Tbs of maple syrup, molasses and coconut sugar (or brown sugar). Stir until all the wet ingredients are combined.
Pour the wet ingredients over the dry oat mixture.
Sprinkle crumble mixture over the diced pears and top with the walnuts.
Bake for about 40-45 minutes or until pears are of desired softness. If after 40 minutes, crumble topping is browning, but pears are not soft enough- place tin foil over the crumble and bake another 5-10 minutes.
Allow to cool slightly before spooning out.
Serve warm and with vanilla ice cream, yogurt, or whipped cream.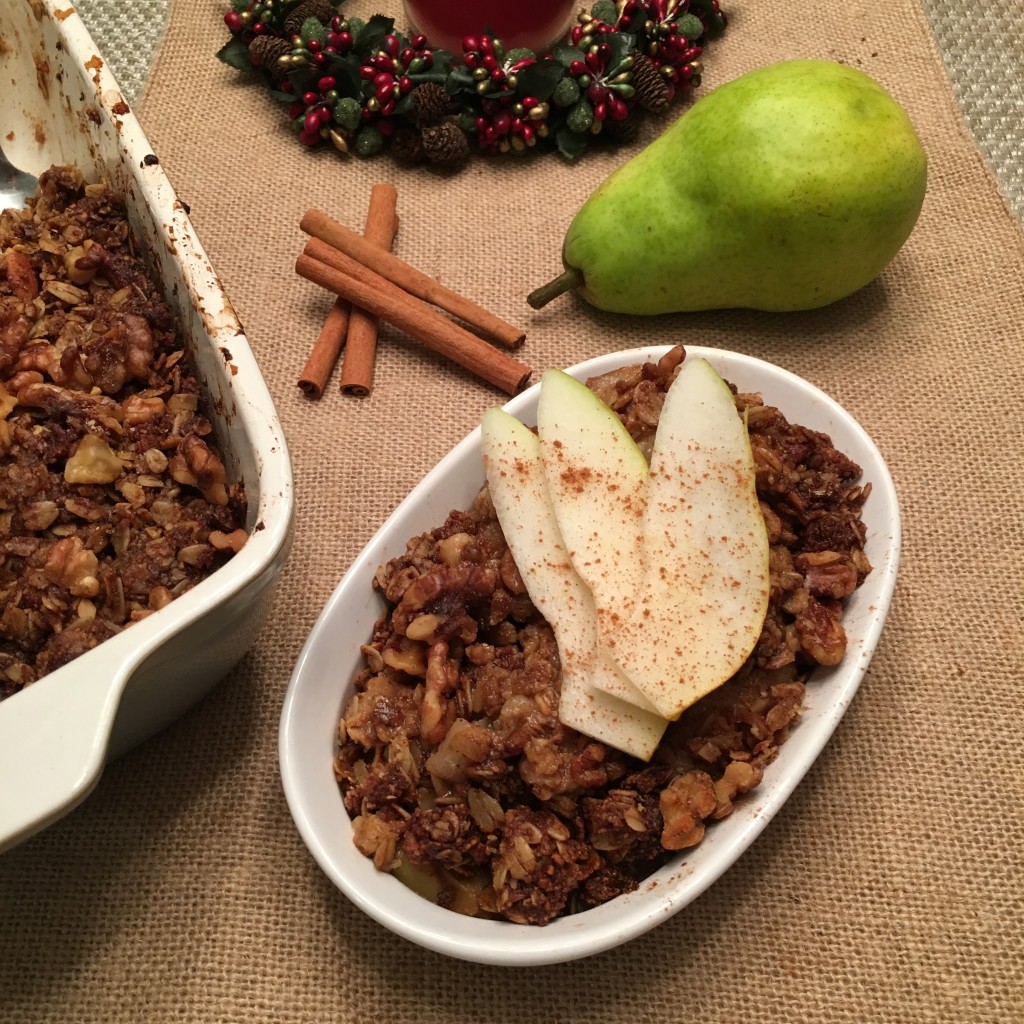 Tis' the season for gingerbread, eggnog, peppermint and all of the festive flavours that come with the holidays.
I was debating what to make with a full Costco-size bag of ripe pears and came up with this gingerbread pear crumble. The gingerbread flavour is not overpowering, but just enough to make the dessert feel like it could make an appearance on the Christmas dessert buffet.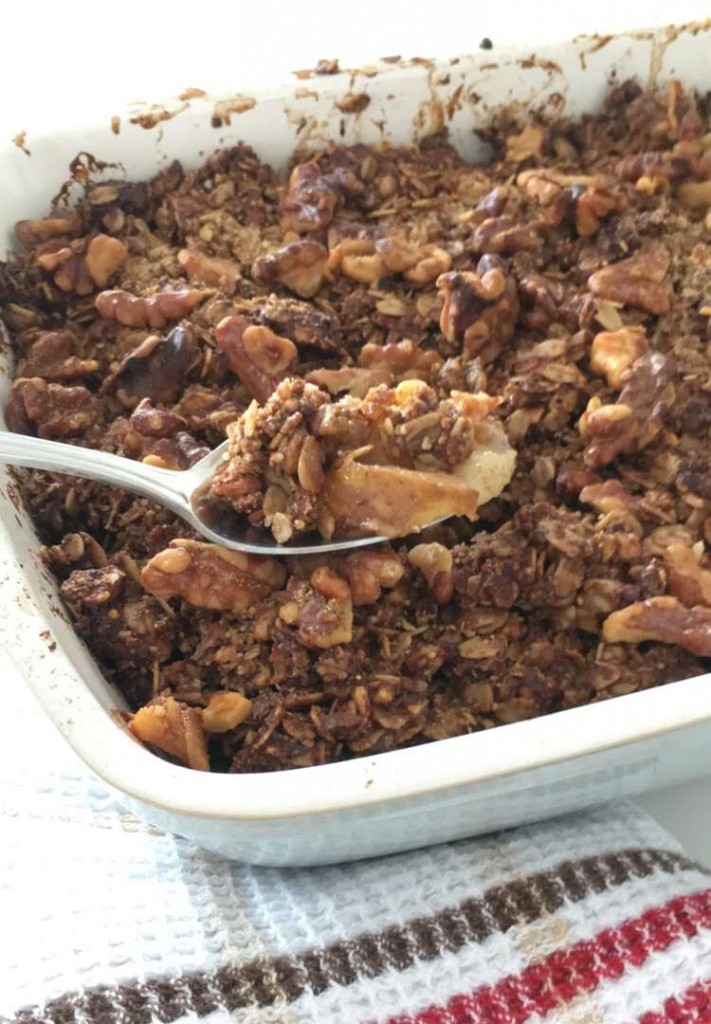 It can be made vegan by using coconut oil instead of butter. If you're out of almonds, feel free to use another flour such a whole wheat, spelt or even all-purpose to make it work.