Maple Cinnamon Kale Crisps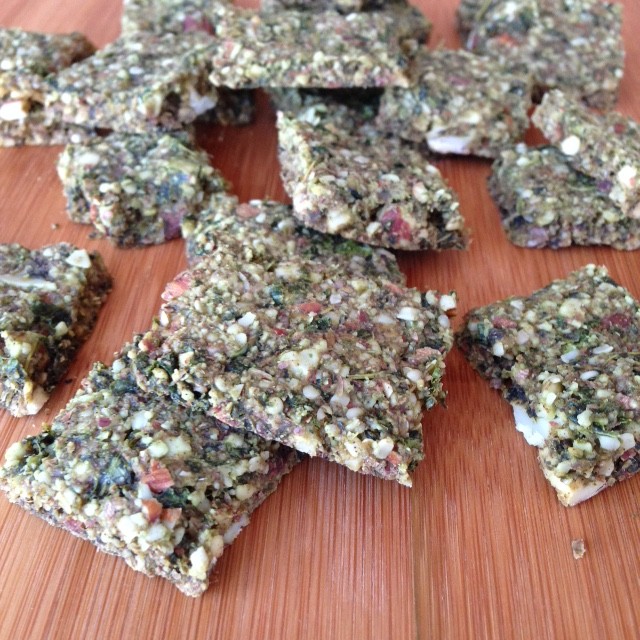 Author:
Crystal - Inspired by Patricia Chuey
Cuisine:
vegan, whole-food snack
Serves:
36 small crackers
1.5 cups kale, packed, stems removed
¾ cup almonds, ground
¼ cup hemp hearts
2 Tbsp ground flax seeds
¼ tsp salt
¼ tsp cayenne *optional
1 Tbsp maple syrup
1 tsp ground cinnamon
Preheat oven to 250 F and line a baking sheet with parchment paper.
In a food processor, combine all ingredients until the texture resembles coarse pesto. If using a blender, begin by pureeing the kale with 1 Tbsp of water, then add the remaining ingredients and blend well.
Spread the mixture onto the lined baking sheet. Using slightly damp hands or a rolling pin, press the mixture evenly into an ~ 8 x 8 square.
Serving size:
4 crackers
Calories:
120
Fat:
8 g
Carbohydrates:
12 g
Sodium:
108 mg
Fiber:
4 g
Protein:
5 g
Recipe by
Crystal Higgins
at http://crystalhiggins.com/maple-cinnamon-kale-crisps/