Creamy Broccoli Soup
This savoury soup is a great way to use up extra greens and integrate some pulses (split peas!). It has the distinctive creamy texture similar to traditional split pea soup with the added nutritional benefits of broccoli.
Ingredients
1 onion, diced
1 Tbsp avocado oil
4 cups broccoli or broccolini, washed and chopped
3-4 garlic cloves, minced
1 Tbsp fresh ginger, chopped
4-5 cups vegetable broth
¼ cup nutritional yeast
OPTIONAL for extra protein and fibre: 1 cup green split peas + 2 cups broth
1-2 Tbsp crumbled feta cheese *optional topping
Instructions
Heat the oil in a large soup pot and add the diced onion. Saute for about 3 minutes before adding the garlic and ginger.
Add the broth, broccoli and optional split peas and bring to a boil. Turn heat down to low and simmer for a few minutes (or 30-40 minutes if using split peas) before adding the nutritional yeast. If you prefer to keep your broccoli a brighter green colour, I would recommend adding it toward the end of the cooking process (5 minutes prior to blending).
Transfer the soup into a blender and puree.
If the soup is too thick, simply add more broth or water to thin out.
Serve immediately or store in the fridge or freezer for later on!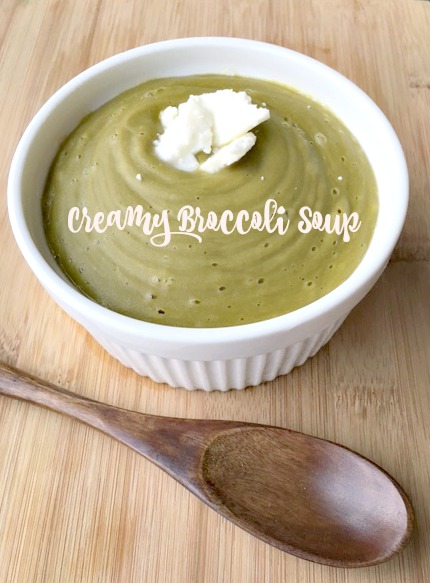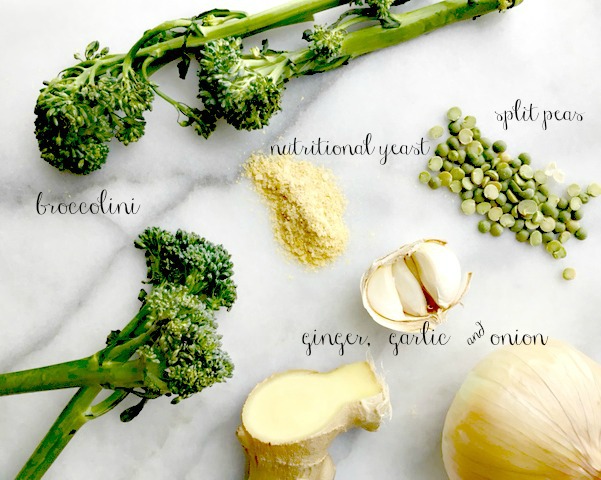 Call me old fashioned, but there is something so satisfying about a good green soup. I will admit, sometimes I am a bit overly ambitious about the quantity of veggies I buy for the week. Nevertheless, it results in getting creative for soups and mixed dishes in an effort to use them all up.
If split peas are not typically on your grocery list, I would recommend giving them a try. Split peas do not require any pre-soaking, but be sure to rinse them off to get rid of any unwanted residues before using them.
Cooked split peas are full of protein and fiber, making them, like all legumes, highly beneficial in blood sugar management and cholesterol control. Dried peas are also a good source of B vitamins (folate and thiamin) and various minerals such as magnesium, phosphorous and potassium.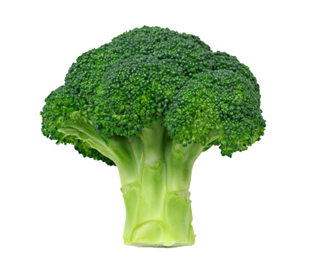 Enjoy!!