2-ingredient Steelhead Trout
A quick and easy, no-fail way to cook steelhead or salmon. This unlikely combination of hummus and sweet chili sauce keeps the fish moist and complement each other well.
Ingredients
¼ cup hummus
3 tablespoons sweet chili sauce
1 steelhead filet (~600-700 g or 1.5 lbs)
Instructions
Pre-heat oven to 375 F
Wrap a baking tray in aluminum foil
Wash the steelhead and pat dry. Spread with hummus. Spread with sweet chili
Bake for about 20 minutes or until the juices run clear.
Serve with salad or roasted vegetables.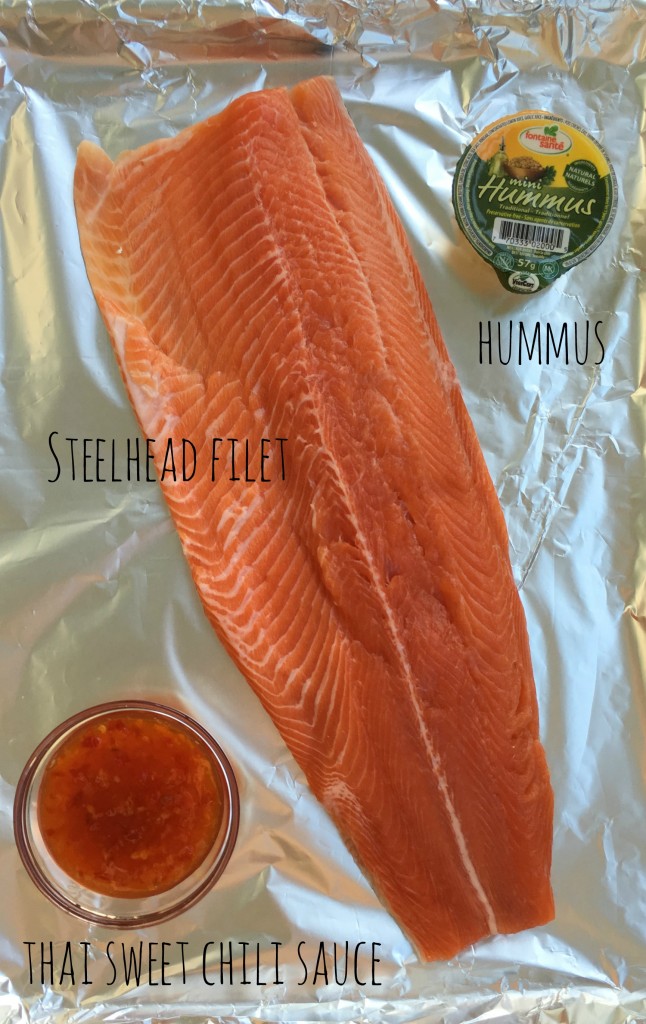 It is really that easy….
Steelhead may look a lot like salmon, but it is not technically "salmon". Steelhead is a type of trout, an entirely different fish, but in the same family of fish as salmon. Steelhead starts its life out as a Rainbow Trout. If the Rainbow Trout migrates to the ocean, it becomes a Steelhead. If it never goes to the ocean, it stays a rainbow trout for its entire life. Because steelhead and salmon are closely related, the taste, texture and cooking methods are similar.
If you're short on time, but are still seeking a tasty and healthy meal, this recipe is for you!
I stumbled upon this condiment combination when I ran out of the usual suspects….literally the only items that I had left in the fridge were hummus and sweet chili sauce. I figured, well you never know until you try! I'm well aware this sounds a bit bizarre, but it really does work well with this fish.
Here's how easy it is: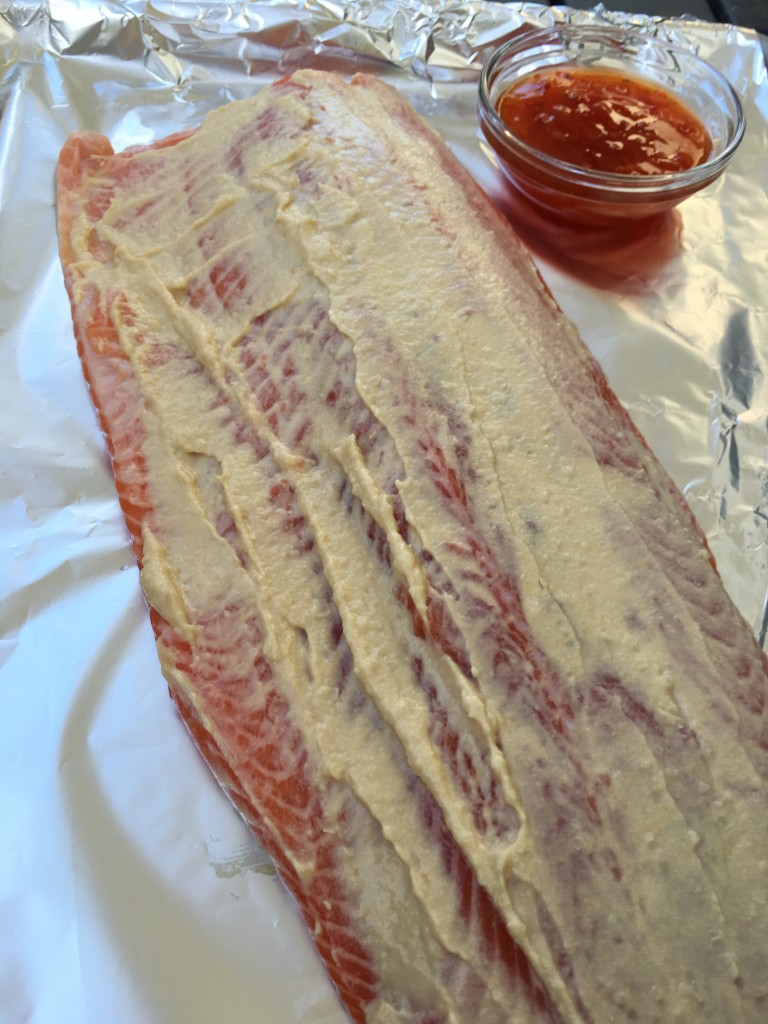 Spread the fish filet evenly with 1/4 cup hummus
Drizzle the sweet chili sauce over top and spread evenly.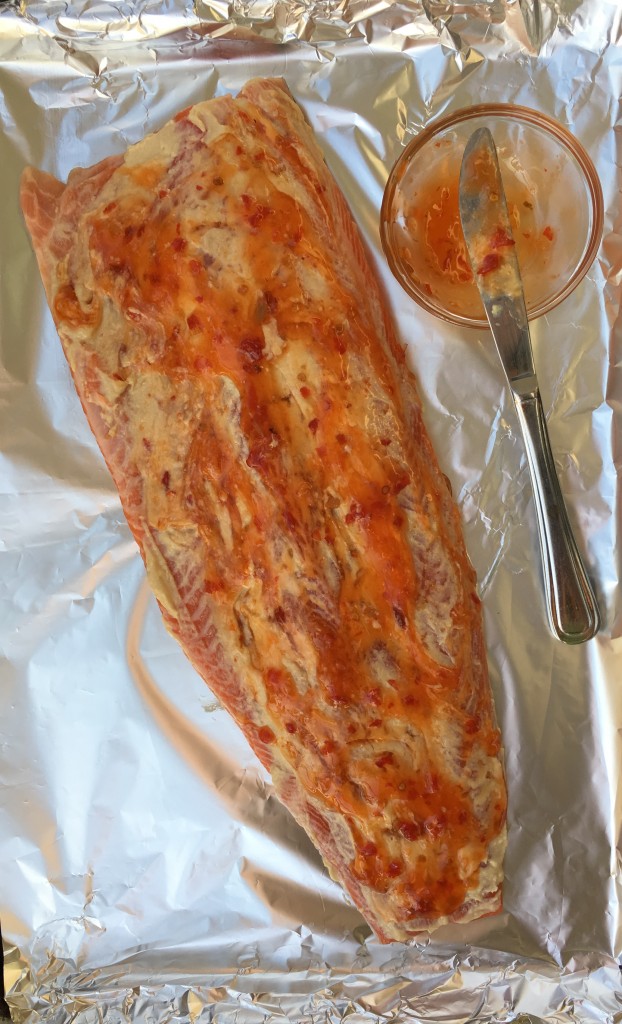 Bake for 20-25 minutes.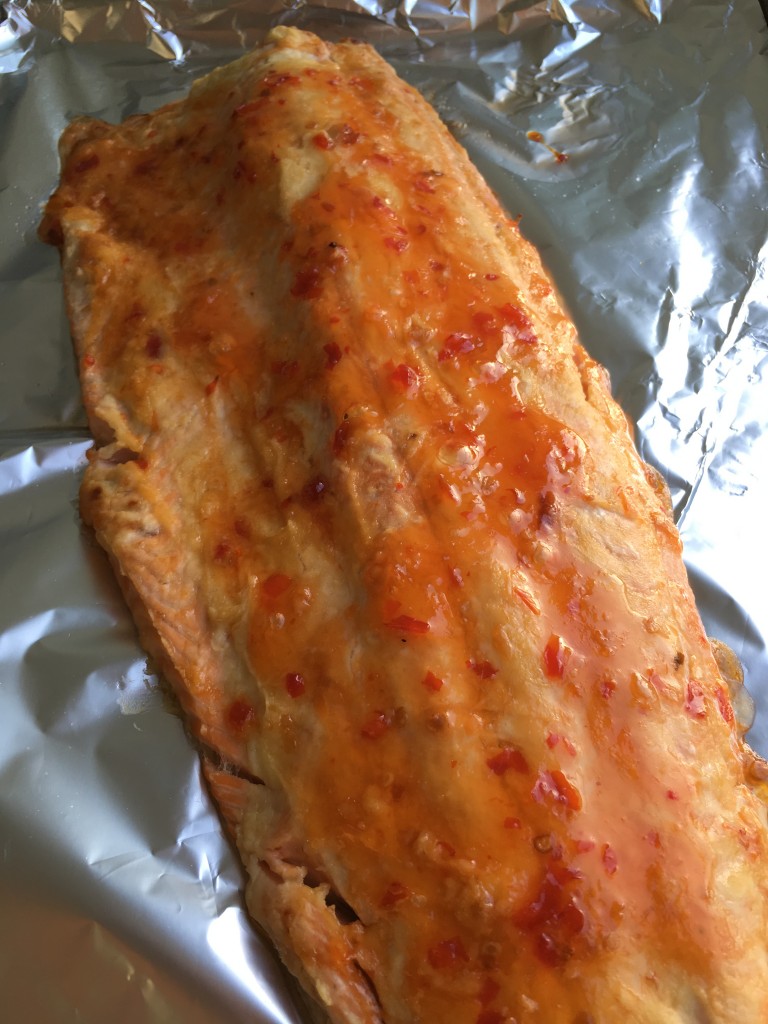 Start with fresh greens (LOTS of greens!) and then build your full meal from there.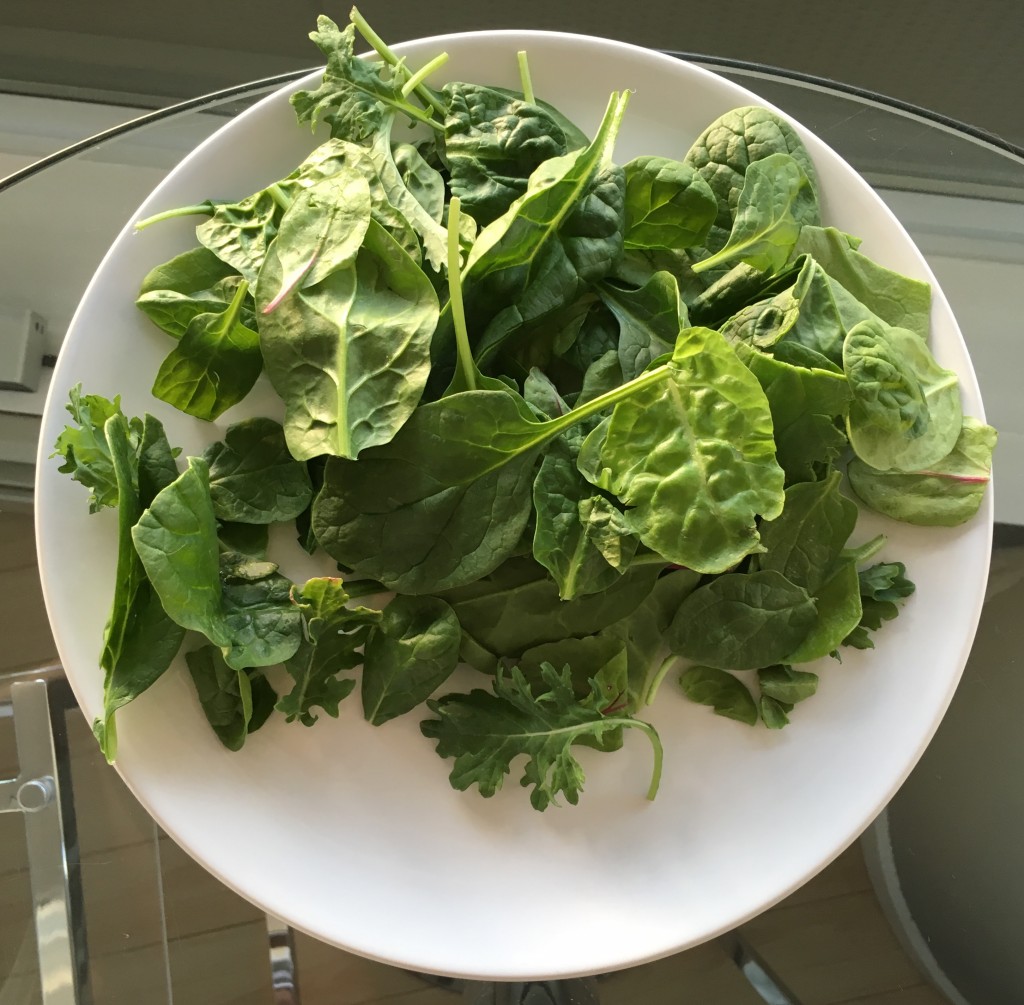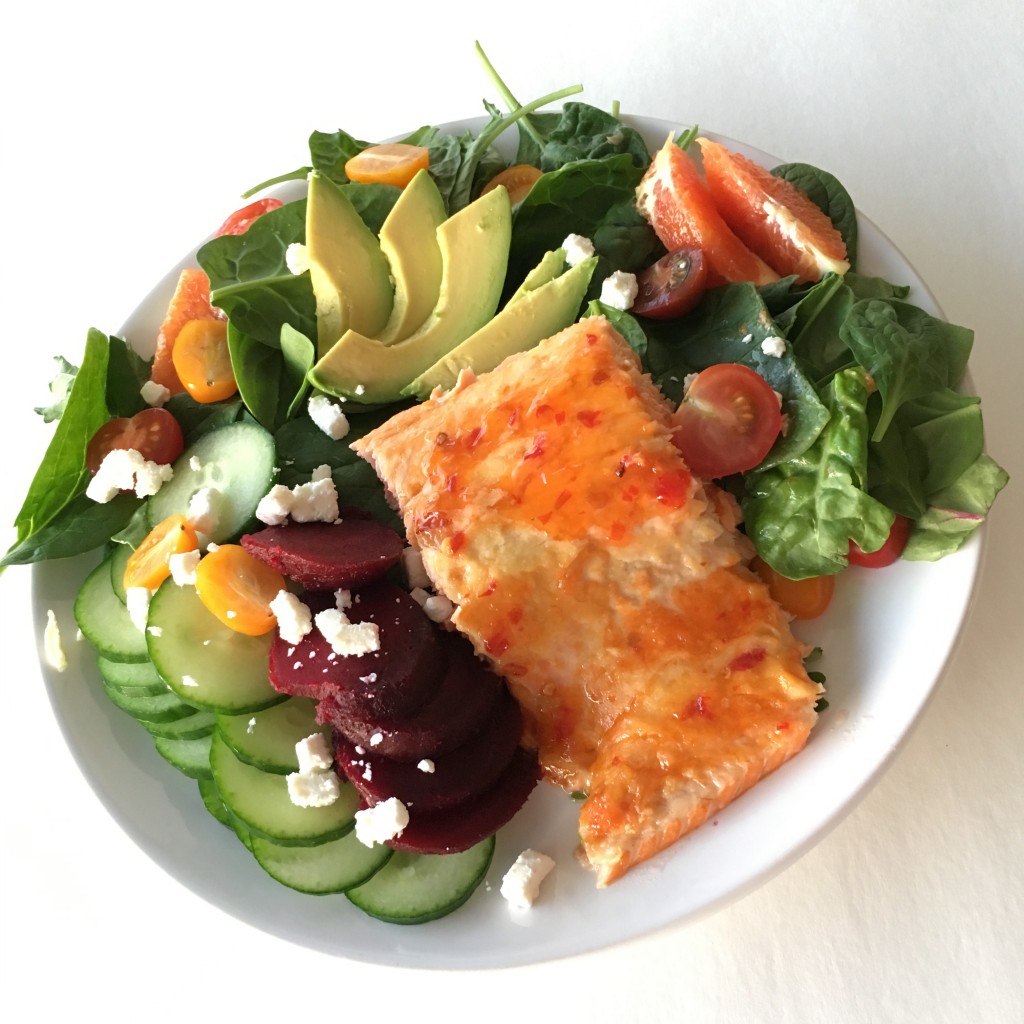 Your well balanced, omega-3 and antioxidant-rich meal pulled together in less than 30 minutes. Enjoy!